Revamping the Peles Web Experience
Learn why Wall-to-Wall crafted a new and flexible platform for Hawaii's Pele Awards websites and how it paves the path for future events.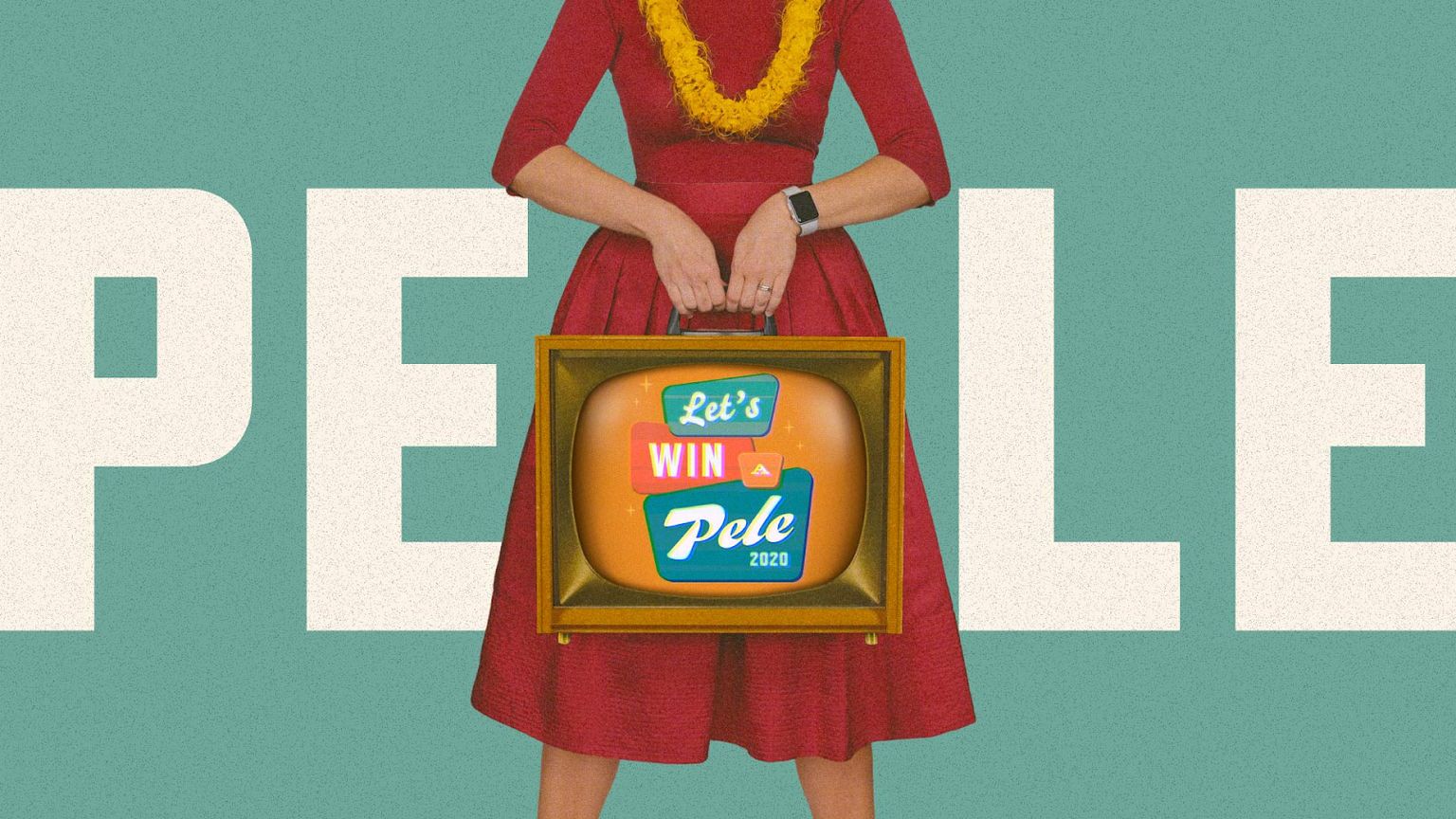 The Pele Awards, our localized, Hawaii-version of the regional American Advertising Awards or "Addys", is an annual event celebrating the best of design and advertising in the State.
Every year, a lead agency is designated to organize the Pele theme and website, put on a live awards show, and assemble a document cataloguing the winners.
The Existing Peles Website
When planning for the award show, the lead agency creates the peleawards.com website which provides general information about the event such as entry instructions, deadlines, and judge biographies.
Previous agencies struggled with updating the website to match their theme each year, often opting to create a brand new website instead. The existing website, built on WordPress, was simple to edit but was too restrictive when it came to customizing design. Instead of following suit and just creating a new website to serve for a single year, Wall-to-Wall decided to establish a framework to maintain the Pele website for many years to come.
Wall-to-Wall's New Framework
In order to simplify the maintenance of the awards website as much as possible, the new framework needed to:
Remove the need to create a new custom website each year.
Make updating the site easy.
Allow agencies to focus on design and theme, not coding and technical setup.
With this in mind, Wall-to-Wall crafted a flexible "building-blocks" content manager to revamp the Pele website without the constraints of traditional template-based CMS. The building blocks content manager can be thought of as small pieces of a site that can quickly snap together to build new pages.
Each building block provides multiple options for an agency to integrate their theme without worrying about layout or content structure. Some of these options include detailed customizations for fonts, colors, and media.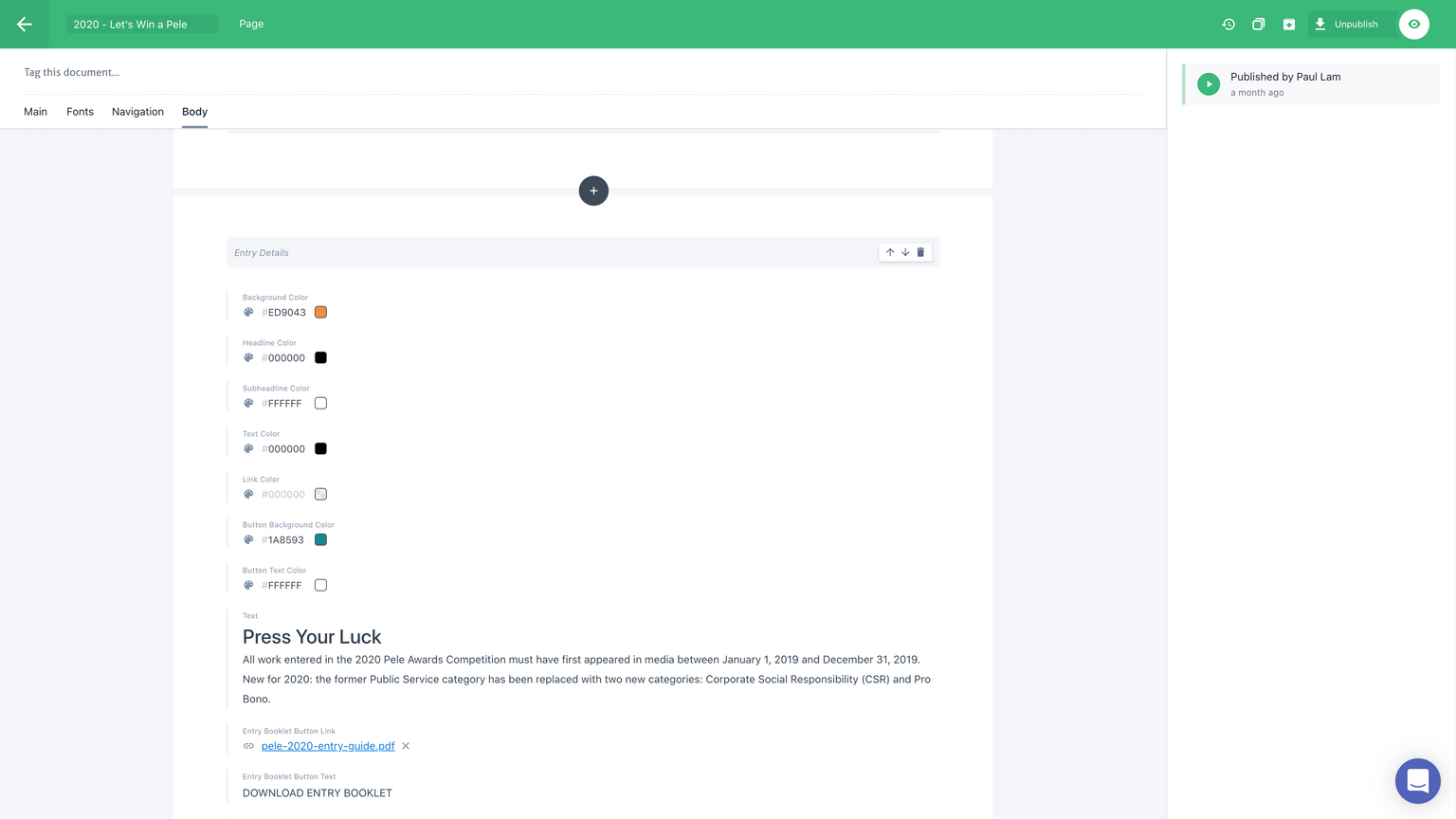 Blocks can also be interwoven with full-width image or video blocks to bring bespoke designs to life.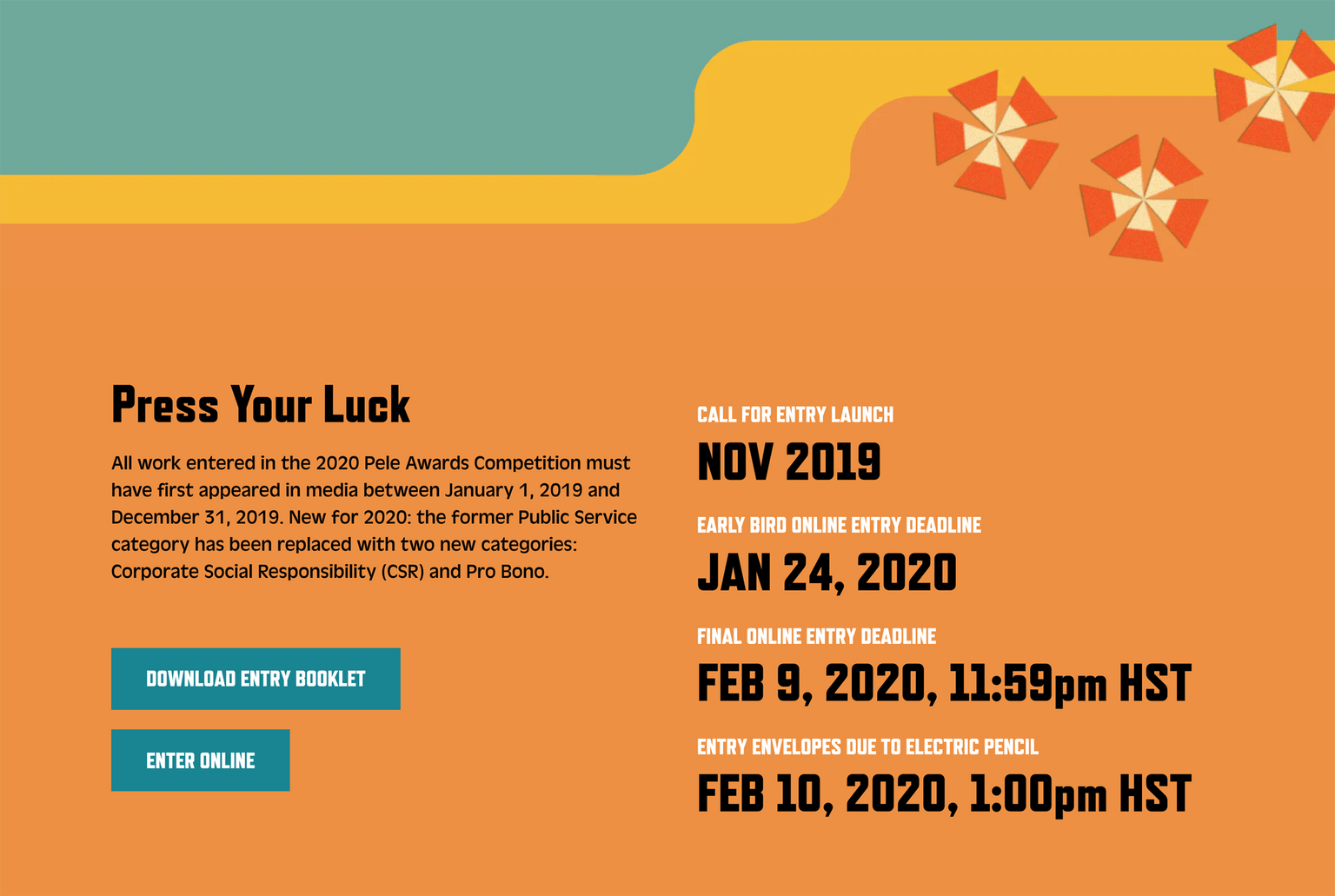 With this new framework, future agencies can easily craft new pages without feeling constrained by traditional templates, daunted by code, or the need to learn custom website builders. Content structure is also streamlined by only needing to update important dates and year-specific information.
For example, below are three different themes for the 2021, 2020, 2019 Pele Awards using the same modular structure, but displaying their unique theme and design.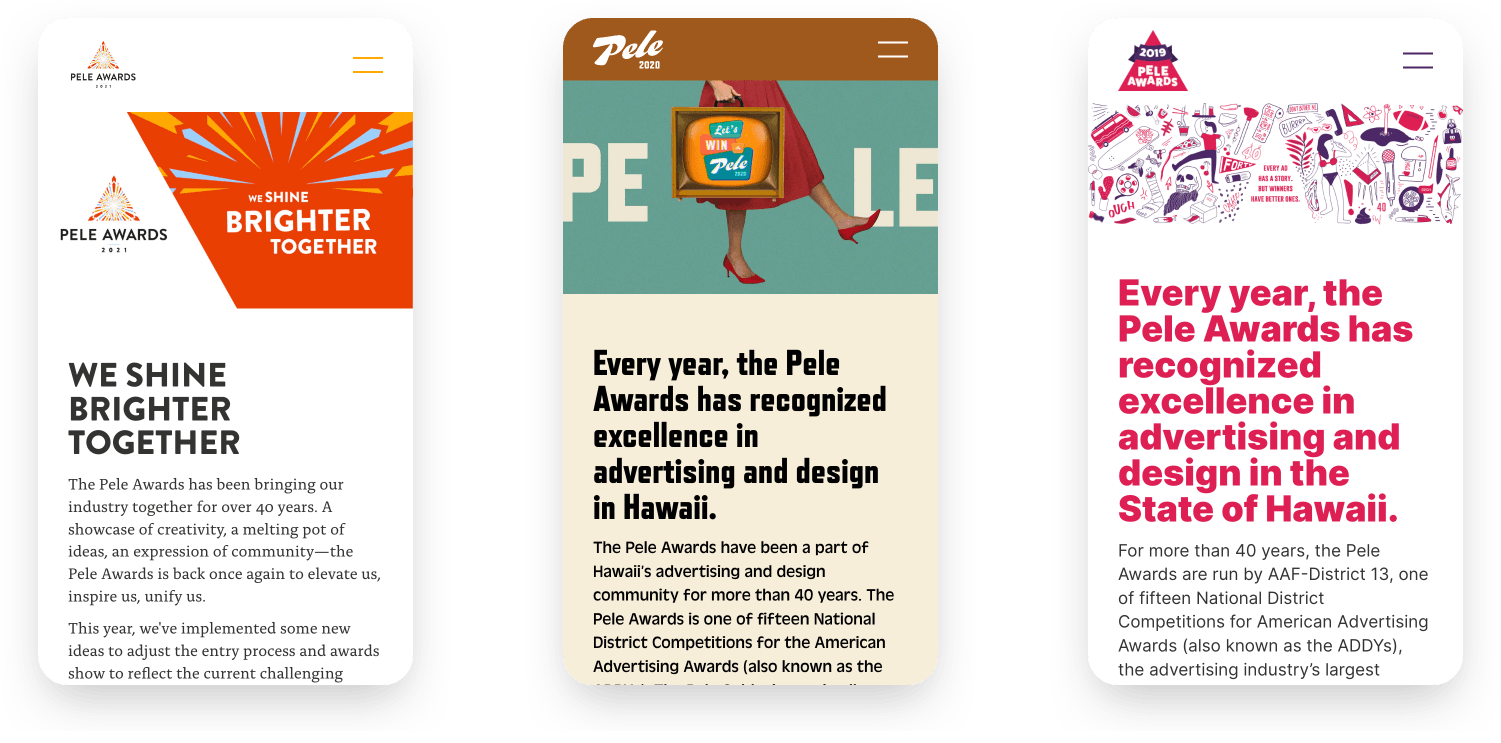 If you liked this article, stay tuned for part two of the Peles Web series focusing on the Pele Awards Winners site!